Lonsdale Links, a public-access 18 hole links course located in the coastal dunes of Point Lonsdale and bordering the beautiful Lake Victoria, is currently being totally redeveloped and will be ready for play in December 2020. The existing course is being completely transformed to take advantage of the sweeping vistas across both new and old holes.  
Using trailblazer Charles Blair Macdonald and his colleagues Seth Raynor and Charles Banks as inspiration, course architects OCM Golf have featured some template holes and designed our course as a deliberate throwback to an earlier age and a unique look for an Australian course. 
Until completed, 9 holes will be in play with the existing clubhouse and facilities providing a complete range of services. 
A new Clubhouse positioned with extensive views overlooking the Lake will open in December 2020 when the total complex, including the 18 new holes, will be open for play. 
Upcoming Events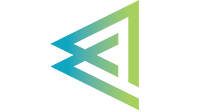 There are no upcoming events at this time.